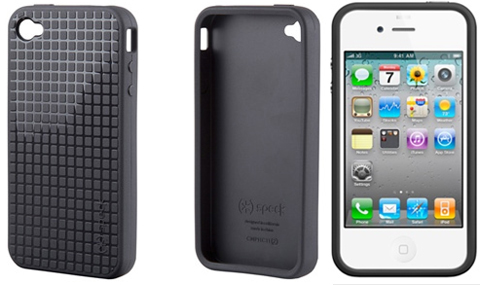 This freebie is really only for those of you who have an iPhone 4. There was a big furore about reception problems on the latest model of the iPhone, and Apple have decided to offer free cases or bumpers to affected parties.
You actually have to download a free app to your phone, in order to get the case, so it might be best to visit the above iTunes page from your iPhone, if you want to order your free case asap. Here's what the landing page states:
If you are experiencing reception issues with your iPhone 4, you are eligible to receive an iPhone 4 Bumper or other select third-party case from Apple at no charge.  Download this free app onto your iPhone 4 and apply for your free Bumper or case.