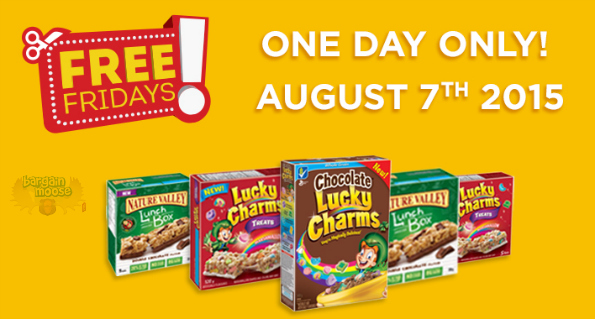 Walmart Canada's coupon section has a sweet coupon for a FREE General Mills product. Try out the new chocolate Lucky Charms and more with this coupon.
This coupon will be mailed to you, thus you need to enter your address to take advantage of it. These coupons usually go like hot cakes, thus I suggest you pick yours up as soon as you see this deal. On my screen, the coupon I am referring to is on the last row to the far left.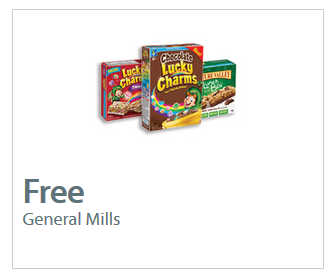 Like the other FREE product coupons we have seen lately, this one is only valid for redemption upon one day: August 7th, 2015. I find these redemption restrictions somewhat annoying but the lack of product restrictions makes up for it.
This coupon is designed to introduce you to some new General Mills products - thus you can use it on cereal, snack bars, and more. The deal finder in me would find the most expensive product from the choices and use it on that. The child in me just wants Chocolate Lucky Charms! It has actually been ages since I have ate any cereal besides the occasional granola or muesli. Usually I am a berry and yogurt girl myself.
Save.ca had the same type of coupon a few weeks ago but that coupon and this one have different redemption days. Thus you can essentially get 'two' if these coupons and redeem them on the appropriate days. I assume that this coupon from Walmart has the same value as the previous one from Save.ca: $5.49.
It also does not matter where you redeem this coupon. I will probably end up at Superstore because they usually have the best prices on groceries. While price does not matter for this coupon, I will not be making a special trip for it. i will just use the coupon when I do my regular grocery shopping.
Hey Moosers, what new General Mills products are you most looking forward to trying out? Any recommendations?
(Expiry: unknown)