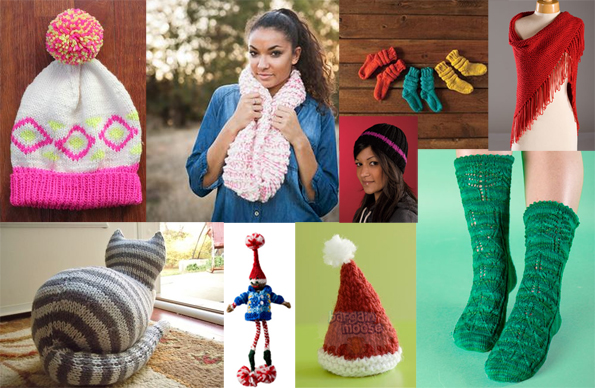 Here's one for the knitting Moosers! I was recently browsing on Knitpicks.com, a US based site which sells yarn and wool. While they do ship to Canada, I was more interested in a section of their site which shows a load of FREE knitting patterns!
While there are some basic items such as dishcloths, there are more complicated patterns which can make some really cute finished pieces. There are over 250 free patterns to choose from, and you can simply click through and choose the one you want. I've pictured a few in the image above, you can see some of the funky finished products.
Here are a few patterns that really jump out to me:
Are you a knitter? Will you give any of these a try?
(Expires: never?)