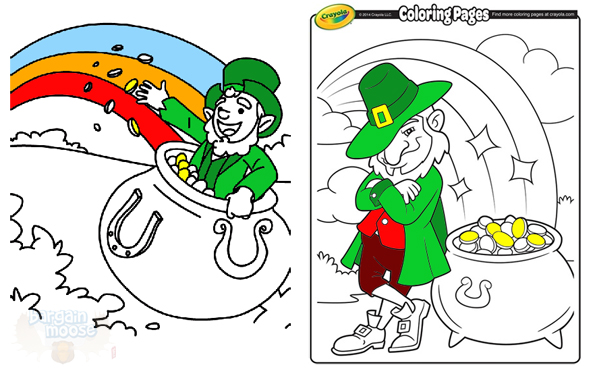 Did you know that it is St Patrick's Day next week? It's happening on Tuesday the 17th March 2015. And over on the Crayola web page, they've got a number of free colouring pages which you can print out for your little ones to colour, to celebrate this Irish festival.
I'm printing out some of these right now, for my little one to colour this afternoon! I'm printing the Leprechaun's Pot of Gold, Complete the Leprechaun and A Pot of Gold. These should give me at least 15 minutes of sanity in between blogging and housework!
I always think that festivals like this are a great idea to do varied activities with the kids, and teach them about different events round the world. Why, just a few weeks ago, my daughter was coming home from school with Chinese New Year cards that she'd coloured herself… so it led me to thinking about the events that I could help celebrate at home.
I remember that a while back, Avigayil posted these Thanksgiving colouring pages from Crayola, so I googled to see if there were many more designs. And if you look on here, you will see that there is a wealth more colouring pages other than just these St Patrick's pages that I am highlighting today. You can print pages for Mother's Day, Earth Day and even Back To School!
(Expiry: never?)