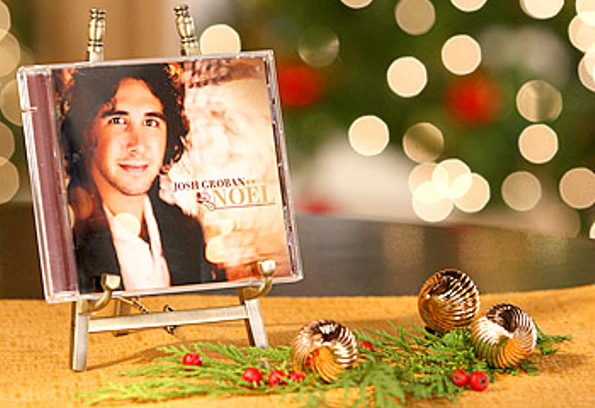 This week at the Google Play Store, you can pick up the Christmas album Noel by Josh Groban for FREE. Seriously, this is like handing candy out to an addict because that man's voice is SWEET! I am going nuts over this deal because Josh Groban has the voice that a thousand angels only wish they had.
I quickly scooted over to iTunes Canada where this album currently costs $6.99. Oddly enough, the same album is $7.99 USD in the US iTunes Store. If you wanted the physical album, then you would fork out $11.99 at Amazon Canada. With Google Play - you get this beauty absolutely free!
Fangirl moment here: OMG *SQUEE*! Seriously, this man can sing but he does not always use his voice to its fullest potential. That is why, though I adore him, I do not own many Josh Groban albums. His Christmas album, though, is a different story. He really throws that gorgeous voice of his into the music and the music - by very nature of the songs - really uses his strong operatic voice to full effect. I just listen and sort of melt. Maybe I need to book a little yule log and eggnog time with Josh Groban playing on my wireless speaker.
This album is full of 13 beautiful Christmas songs with a few unique twists. I like how "I'll Be Home for Christmas" features recorded greetings from people deployed overseas (in the Armed Forces). I think that is a beautiful touch.
Now, I am not the only one who goes nuts over this album. The album has a solid 4.8/5 star rating at the Google Play Store and one reviewer said:
Makes even a scrooge merry. I hate Christmas music. Absolutely can't stand it. But I love this album so much. It and Christmas With the Rat Pack are the only Christmas albums I will voluntarily listen to. A modern classic!
Take it from this person - this is a great Christmas album. By the way, Ave Maria is so beautiful that you might even cry.
(Expiry: Unknown)