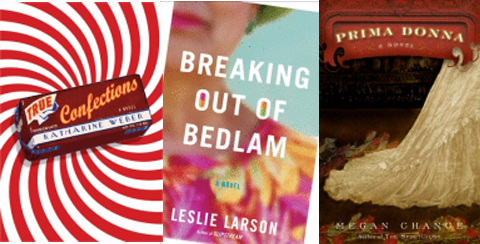 Crown Publishing is giving out a few totally free books on their website!
You can choose from:
Breaking Out of Bedlam by Leslie Larson:  A novel about a widow who seeks an escape from an assisted-care facility
Prima Donna by Megan Chance: A story about a tormented opera singer who commits a murder
True Confections by Katharine Weber: A story about a family and its business, as seen by outsiders
You don't have to buy anything or pay shipping, these books are totally free. Thanks to Peter for the email!