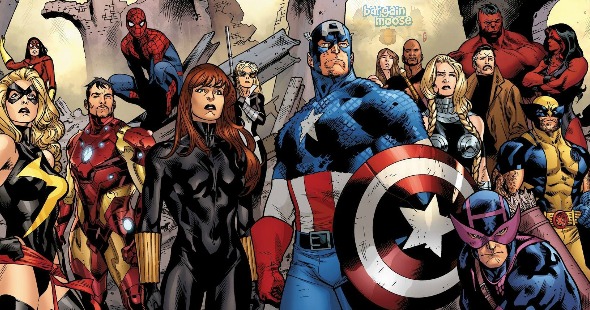 Marvel fan? Lucky you! Today Amazon Canada has the comic Avengers: Heroes Welcome #1 (Kindle Edition) for free, and other comics for free as well. The great thing is that you don't really need a kindle to read this comic for free either. You can use any device, just click "Buy now with 1-click".
This 14 page comic would be great if  you are trying to kill some time while waiting for your doctor or appointment or when you are traveling on the bus. If you are looking to consume a little more time, or if you are a Marvel Avengers fan, then have a look at the other free comics in the list below. There is a list of devices that are compatible with this Kindle Edition free comic book, hopefully your device is included. The devices are as follows:
Kindle, Kindle Paperwhite, Kindle Touch
Kindle for Android phones
Kindle for Android tablets
Kindle for iPad
Kindle Fire
To get the free Kindle Reading App, just enter your email below the product pricing details and click "Send me the link". In no time flat your email will have a message containing a link to download this handy application. Reviews say that this particular Avengers comic is a little juvenile and best meant as a primer comic for a kid. Luckily, if you feel that way too, there are a few other free comics available through Amazon.ca:
I am not particularly a comic book fan, but since these are free I am going to go ahead and download them. They are bound to keep me or my son occupied at a needed time eventually. The other Avengers comic books (Kindle Edition) on Amazon.ca seem to sell for $4 and up, so getting them for free is pretty awesome. Marvel & Avengers characters have been so popular too. Be sure to tell your hubbies about this offer if they are into super heroes.
(Expiry: Unknown)