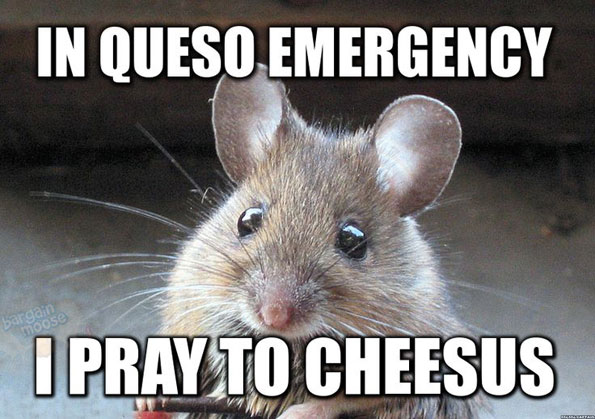 Love cheese? Then sign up to Dairy Goodness' newsletter to receive a freeissue of "All You Need Is Cheese".
I have to admit that I find the wording of this freebie ever so slightly confusing. Once you click over to Dairy Goodness' page, you will see the following in big bold letters: "subscribe to the all you need is cheese magazine".
Underneath, however, it says that by signing up, you will receive "your free copy of the next all you need is cheese issue in the mail", which as you can see, doesn't specify it as "issues" in the plural form but rather just one "issue".
It would appear that after you receive your first copy in the mail, that you will then continue to be subscribed to the Dairy Goodness monthly e-mail newsletter, which will hopefully provide you with all of the same content and recipes as the magazine hard copy would have. Of course, there is nothing obligating you from subscribing to this newsletter either. Just avoid ticking off the "Yes!" check box in the registration form.
If you don't want to wait for your copy of the magazine in the mail or would like to grab subsequent issues for free, then there is also a list of locations from which you can pick up the "All You Need Is Cheese" magazine for free.
Although this offer isn't available to residents of Quebec or the Northwest Territories, it is open to the following provinces: Alberta, Saskatchewan, Manitoba, Ontario, New Brunswick, Prince Edward Island and Nova Scotia.
While you wait for your issue or newsletters, you can also check out a list of cheesy recipes on Dairy Goodness' website. They have loads of very tasty-sounding options like: cheesy chicken quesadillas, mac & cheese pizza, four-cheese zucchini lasagna, pigs in blankets etc. The one I'm most curious about trying is definitely the mozzarella tortilla stack as it looks super easy to make!
(Expiry: Unknown)