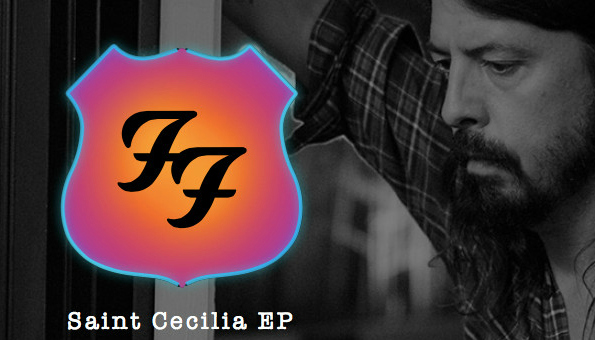 Foo Fighters is offering their Saint Cecilia EP for FREE on the music download platform of your choice. You can download the raw files from Foo Fighters, or download the EP at iTunes and at Google Play. You can also stream the EP at Spotify and Apple Music.
From the above page, you can download the EP via your favourite platform. if you use Google Play for music, then download it there. If you use iTunes for the majority of your music - like I do - then you will want to download it oniTunes. You can also download the raw fines in a variety of formats: MP3, WAV, or FLAC. The album includes the following songs:
Saint Cecilia
Sean
Savior Breath
Iron Rooster
The Neverending Sigh
The other options - Spotify and Apple Music - are just streaming services so you can listen to the EP album before you download it. If you are unfamiliar with their music - like I was - then this is a good way to try before you 'buy' - though you do not need to buy. Most people would just say you should download it anyway because it is free - but I have some songs I did that with on iTunes. Every time they come up on my random playlist, I cringe and grab my phone to change the song.
Foo Fighters are not my cup of tea but they may be yours! One reviewer on Google Play said:
After 20 years of being around, one would think the Foo Fighters would grow stale. Well that's just the opposite. Constantly growing as musicians and continually perfecting their craft, Grohl and his glorious band deliver a hard hitting 5 song EP that will please old and new fans alike.
If you were a fan of them back in the day, then you might quite enjoy this new EP of theirs. Five songs for free is not too shabby a deal - especially for new music. Enjoy, and let me know what you think of this new EP by the Foo Fighters.
(Expiry: Unknown)