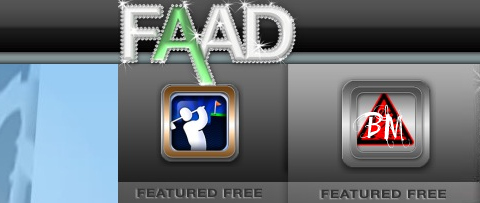 So you own an iPad or an iPhone... now you want a whole app collection without it costing an arm and a leg. Let me introduce you to the website FAAD: Free App A Day. Each Day they manage to get an application discounted from it's original price, to free. Sometimes there is more than one a day, and different ones for iPad vers. iPhone.
At most times they seem to have around 5 or six free apps at a time. I just downloaded Super Stickman Golf, which is an award winning app actually! I was planning on buying it for $2.99, and then found this website for got it for free! It is AWESOME> I am already addicted. XD
It looks like Marine Sharpshooter just became available for free for the iPhone. The graphics they show look awesome. If you check it out.. let us know what you think!
Note: they also have free apps for the Andorid, but not as often.