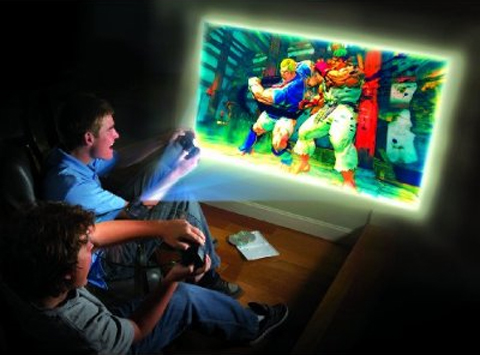 I was browsing the Boxing Week items at The Source Canada, and I spotted this interesting little device. It's the Eyeclops Mini Projector and they are offering this item for only $49.99 right now.
The Eyeclops Mini Projector is basically a small projector that you can use anywhere, pretty much for any device.
It's probably not the most powerful device in the world or very comparable to the bigger projectors, but if you're looking for something small and fun for the kids, this could be handy. I especially like the idea of being able to hook it up to your iphone and showing videos from that.
It needs 4 D cell batteries, which I think it would eat pretty fast, so it could be good if you have rechargeable ones.
You can get this delivered to your local store for free, or you can pay extra for delivery.
(Ends 31st December 2010)