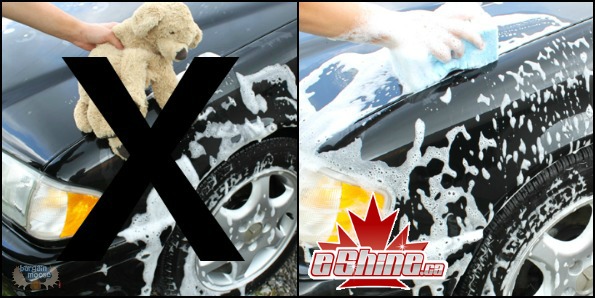 Are you a car enthusiast? Do you like to bufF, wax, and polish your lovely automobile to a high shine? I recently found eShine Canada which sells car cleaning supplies across Canada. They have a specials section with up to 50% off supplies!
This is the first time we have blogged about eShine on the Bargainmoose so give them a big warm welcome! They offer free shipping on orders of $150 (before taxes) and have a nice specials section too. Check these deals out:
You might have noticed the boat cleaning kit in there... it is true that they do more than just car supplies!
The other real kudos to this website is their articles on how to properly wash and dry your car. I really believe in maintaining what you own so it will last longer and if people took better care of their cars they would last longer, have less rust, and as a bonus be more esthetically pleasing to the eye. They also have a higher resale value if they have been properly maintained. If you don't know how to properly wash and dry your car check out these helpful articles from eShine.
I am going to be reading these articles and hopefully get some supplies from them when I have some spare budgetary money. I recently bought a 2007 Pontiac Solstice and I want to keep my car in beautiful shape for years to come.
(Expiry: Unknown)