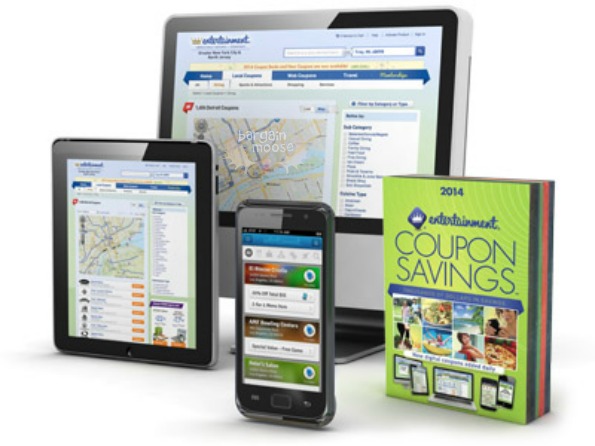 Entertainment Book Canada is offering an amazing deal right now on their Entertainment Books. For five days only, you'll get two books for $20! Regularly priced at $35 each, you'll save $50 by taking advantage of this deal.
With this deal, you'll get both the printed books and digital access, so even if you forget the coupons at home, you'll easily be able to get them on your smartphone, tablet, or computer. Get hundreds of 2-for-1 and 50% off deals good until December 2014, for local restaurants, stores, grocery shopping, movies, travel, furniture, sports events, and more. As someone who loves restaurants and movies, I think these coupon books definitely pay for themselves several times over.
When you order the Entertainment Books, you'll also get to select your location, so your coupons will be customized to your local area. At $10 each, this deal is a great opportunity to share this deal with a friend or neighbor. It also makes the perfect gift! Buy one for you and give the other away! If you only want one book, you can still get a single book for $12! You really can't go wrong with this deal.
Shipping is regularly $9.98, but at checkout, I got free shipping, which was an added bonus!
(Expiry: 26th May 2014)