Does your family celebrate the holidays with Elf on a Shelf? If so, you will be delighted to see these adorable 19" Elf on a Shelf Plushee Pals on sale from $18.49 down to $13.95 each. You can pick up the boy or the girl Elf on a Shelf Plushee Pal. These are perfect for younger children who want something soft to hold.
For those curious, these are indeed authentic Elf on a Shelf plush toys. Rather than sit on a shelf and not be touched, these 19" plushee pals are meant to be held and squeezed. This is why we think they are perfect for younger children who can never keep their hands off anything.
These plush Elf on a Shelf dolls are made of soft material that will be gentle on your child's skin as they hold and caress their Elf. Like the standard Elf on the Shelf, you can make up fun games with their plush Elf. Just because he/she is stuffed, it doesn't mean the Elf isn't watching your child!
I think this is a great solution for younger children who do not quite understand the concept of Elf on a Shelf yet. You can start them early with a soft version they can hold and then move up to the Elf on a Shelf that is not to be touched.
At just under $14 for each of these Elf on a Shelf Plushee Pals, your child will have an incredible amount of fun this holiday season. I price compared with Bed Bath & Beyond where they currently retail for $17.99 These are also sizeable plush - much larger than the standard Elf on a Shelf. These plush toys measure 19" from tip to toe.
When I mentioned these dolls to my co-worker Brooke, she was ecstatic about them! I think many parents will have the same reaction as these are darling. While I would suggest them as a Christmas gift, these might be better as a pre-Christmas gift around December 1st so your child can get into the Christmas spirit.
If you love Elf on a Shelf, make sure to check out the Elf on the Shelf Make a Match Game Brooke mentioned earlier today.
Receive free shipping with Amazon prime or free shipping on orders of $25 or more.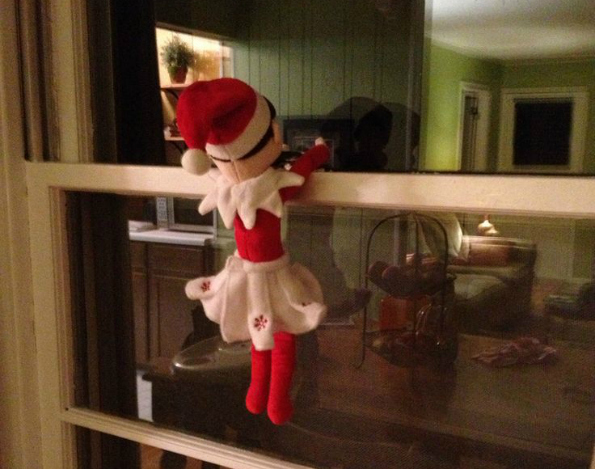 (Expiry: Unknown)