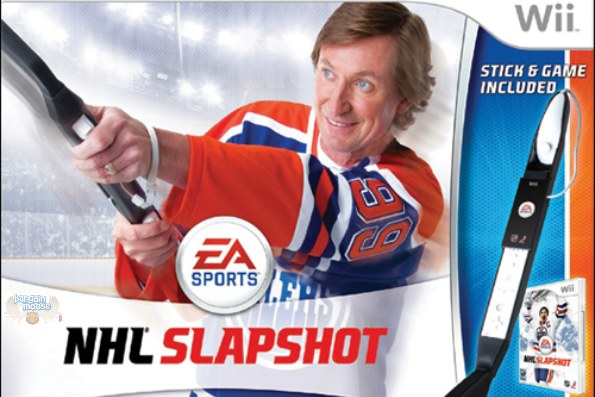 EBGames Canada has an excellent price on the Wii NHL Slapshot Bundle, only $9.89 (originally $29.99). Standard shipping is only $4.99.
The bundle includes the NHL Slapshot Hockey Stick and the game itself. You can work your way up from peewee to pro level, or you can try your hockey skills and play Wayne Gretzky. The game has mixed reviews on EBGames, however - together they equal a 8/10 ranking. On Amazon Canada it has 6 reviews for a perfect 5/5 rating!
I price compared with Amazon Canada: they had it in their marketplace for $19.99 + $4.99 shipping. The Source still had it for $29.99 and Future Shop had it listed for $24.99.
Expiry: Unknown