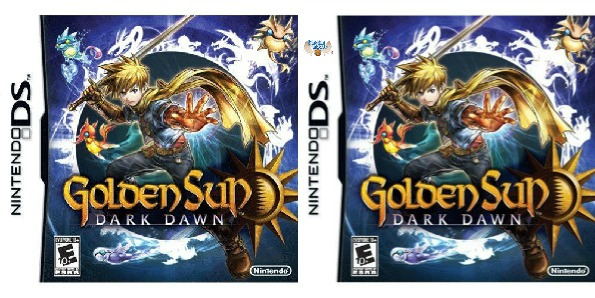 EB Games has a nice deal on this Nintendo DS game Golden Sun: Dark Dawn. Originally $39.99, the game is on sale for $9.99 new.
I know zilch about the game - because I do not own a Nintendo DS (feel free to buy me one if you want) - so I went to where I always go when I need to consult the geeky gods - Metacritic. The game scored a solid 79/100 with critics and 8.1/10 with fans. Those are pretty darn solid ratings. Evidently the game is a lot like the previous ones in the franchise - so if you hated on any of the previous ones - don't buy this. However, if you loved them then you should buy this (or probably already have, then worn it out... and need to buy a new one).
I kinda like this guy's review so I decided to quote him.. thank you jtg00001...
Golden Sun is as good as it ever was. That statement will mean one of two things for people: most fans will appreciate the details which are remeniscent of the original two GBA games and will smile at the similarities and embrace the nostalgia it brings; others, will likely find that the game is out-dated compared to today's standard of RPG. This should not be a deterrent however, embrace the finely crafted traditional J-RPG style of gaming, appreciate the effort that has went into providing a relatively seamless transition from the GBA to DS, and remember the fun that can be had with Camelot's Golden Sun series. Outstandingly familiar.
What the smart dude who has played this game said.
Shipping is as cheap as $4.99 for up to $75 worth of loot. You might want to check out other sale games to split the shipping cost among them.
(Expiry: Unknown)