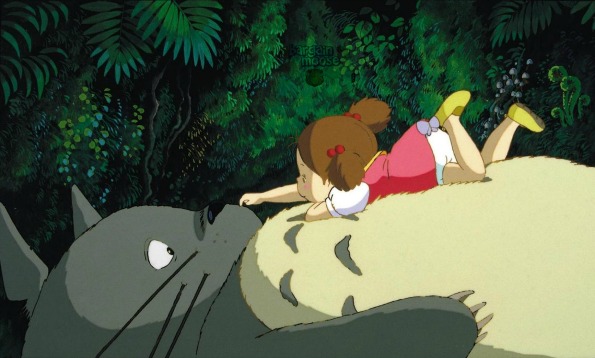 Studio Ghibli is one of my favourite movie studios and Disney is the one who brings them to us in North America. These movies are animated heartfelt children's movies that really resonate with adults as well. Studio Ghibli rarely goes on sale (and the movies are expensive) so I am happy to bring you Amazon Canada's Studio Ghibli sale with Blu-Ray movies under $20.
Amazon Canada's prices are all better than Best Buy's prices. Walmart Canada does match on a few of the Blu-Ray movies, but Amazon has a lower shipping minimum now so it is a better deal through them. Besides, Amazon Canada also has a better selection on sale.
I already own My Neighbor Totoro, The Secret World of Arrietty, and Ponyo. Each of these movies is on sale from $26.50 down to $19.96 (Ponyo is $20). My absolute favourite of the three has to be Totoro. I watch that movie any time I am feeling down, feeling sick, or just need a bit of comfort movie time. Next to my Pink Panther Collection and my Scooby-Doo collection, My Neighbor Totoro is probably my most watched disk. I also really like Ponyo, and alternate between the two. I am currently watching The Secret World of Arrietty, but I am not as attached to it as the other two.
Best Buy Sells each of these disks for $24.99 (does not have Ponyo) and Walmart, as mentioned above, does match the price for My Neighbor Totoro and Arrietty but is out of stock in Ponyo.
I have also seen Castle in the Sky, which was $26.50 and is now $19.96. I own a DVD collection of Studio Ghibli and this was one of the first movies I watched. I really enjoy this movie and would chalk it up as one of my favourites. It was made the year I was born!
There are several other titles that I have not seen before that are also on sale:
Nausicaa is sold out at Best Buy ($24.99) and costs $31.93 at Walmart! I have wanted to see this movie for a while.
You may notice a few other titles through the main link above that are not Studio Ghibli, but they also look like amazing animated movies. Two of them are on my wish list as well as, under $20; they are quite affordable Blu-Ray movies.
Shipping is free on $25 or more.
(Expiry: unknown)