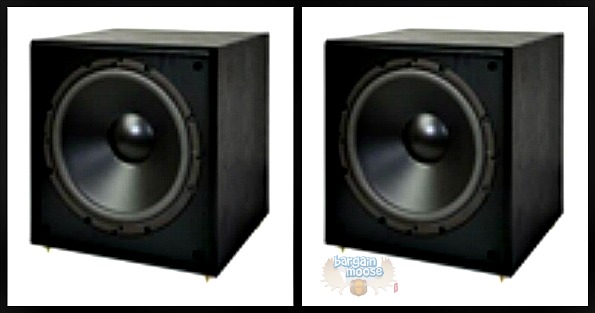 Dell Canada has a fantastic deal on Pinnacle 12" 225 Watt PSSub225 Subwoofers.  Regular $449.99, this compact subwoofer is on sale for just $139.99.
This compact subwoofer measures in at less than 15 inches and has features such as line level input for fast hook up to your receiver, phase switch, and volume control. The subwoofer includes a 10 inch gold plated interconnect cable and solid brass isolation cones. You'll get undistorted bass with the subwoofer and it's got a great warranty - 2 years transferable limited warranty on the amplifier and 7 years transferable limited warranty on parts and labour for the rest of the system.
One reviewer describes this subwoofer as "banging" saying,
This sub shakes the room in deep heavy bass. The phase control is a nice touch as I like to change it depending on what kind of music I listen to.
Great price on this subwoofer - compared to the price of $297 on amazon.com.
Expires: 14th February, 2012