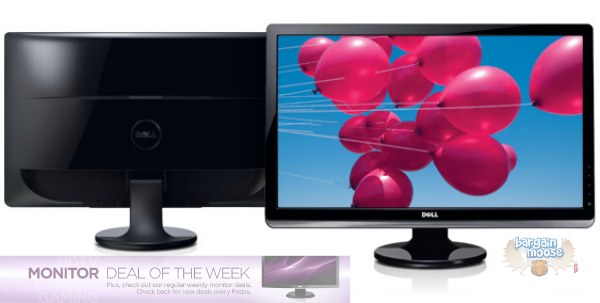 Dell Canada's monitor deal of the week is a 24" Dell ST2420L Full HD Widescreen Monitor with LED for $179.99, originally $259.99. You save $80. Dell monitors are generally known for their quality of product and of picture.
This monitor is well thought of: currently rated 4.4/5 with 178 reviews. Here are a couple reviews from Dell's website:
I'm your every day user, not a PC gamer therefor I could not speak for that, however I work in IT and having lots of time behind lots of monitor I can safely say that for the price the ST2420L hits the spot between price and performance.
Excellent monitor overall. LED technology is a nice upgrade from the older LCD monitors (it's about 1/3rd the weight). This monitor is much brighter and clearer than any monitor I owned before. I will buy it again and replace my other monitors eventually (once it goes on sale again ;-)
The last reviewer should subscribe to the Moose so that he knows the monitor has gone back on sale!
Sale ends Friday. As always, enjoy free shipping with Dell.