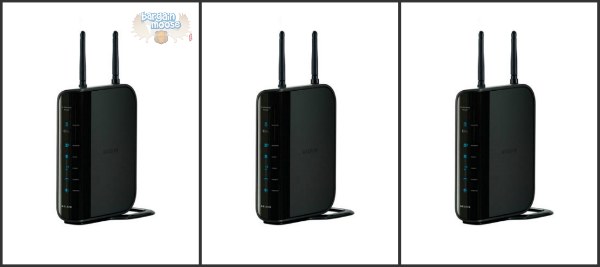 Part of Dell's 48 hr sale is a Belkin Wireless Router on sale for 66% off.. reg $59.99, now $19.99. Not a bad price for a wireless home essential.
Use this if you have many computers and want to share internet. Here is an overview from Dell:
Connecting the Belkin N Wireless Router to your cable or DSL modem lets you share your broadband Internet account with all your networked computers. The N wireless router uses draft 802.11n technology and Intelligent MIMO (Multiple Input Multiple Output) spatial multiplexing techniques which greatly increases speed, coverage, and the reliability of the wireless network. N wireless router offers a quick and efficient way for people to distribute music, photos, and files among the networked computers in their home.
It has a very high rating on Dell: 4.2/5 with 17 reviews.