Today, Monday the 23rd of March 2009, Dell.ca is having a 24 hour sale! There are quite a few deals on laptops, desktops, electronics and accessories.
I'll not blog about each and every single item in the sale, some really aren't all that hot… but some are super hot! Here are my choices: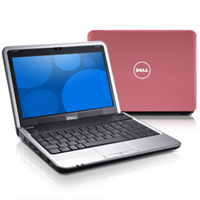 Dell Inspiron Mini 9 Laptop With Windows XP for only $299 with free shipping! This is a great price on a super cool piece of kit. I saw one of these netbooks in the store a few weeks back, and they are really cute and ultra portable. They're really coming down in price too, less than $300 is a steal!
Dell 19" Widescreen LCD monitor for only $129.99 and free shipping! (Click the electronics tab to see this deal) If you're still using an old CRT monitor, maybe it's time to get rid of that waste of space and change over to an LCD screen. With prices like this, it's hard to say no! My first LCD screen was a 19", a step up from a 15" CRT – and it was brilliant!
Dell Inspiron 540 Desktop PC with 24" LCD monitor is only $999! (Click the desktops tab to see this offer) If you'd prefer a desktop PC rather than a portable laptop, this is quite a nice deal, especially with the huge monitor! It seems to have an excellent specification, with 4GB of RAM and a 1TB hard drive included! It's also a blu-ray player if you want to future proof your PC.
Kingston 8GB Datatraveler USB flash drive for only $19.99 & free shipping! (Click the electronics tab to see it) Seems to be a fairly decent price for a little portable USB drive, as it also comes with the free shipping. Also, if you really really really NEED a pink portable electronic device, then this is the deal for you!!!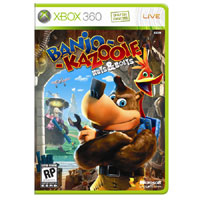 There are some other bits and bobs in the electronics section which are worth checking out. For example, Banjo-Kazooie Nuts and Bolts game for the Xbox 360 is only $24.99, the Microsoft Wireless Laser 3000 bundle is only $45.99, or the 750GB USB Western Digital external hard drive is only $159.99!
I love buying from Dell Canada! Their shipping is really fast, and it's always free! I usually use Dealguild to get at least 1.5% cashback too (up to 5% cashback though, depends on what you buy).