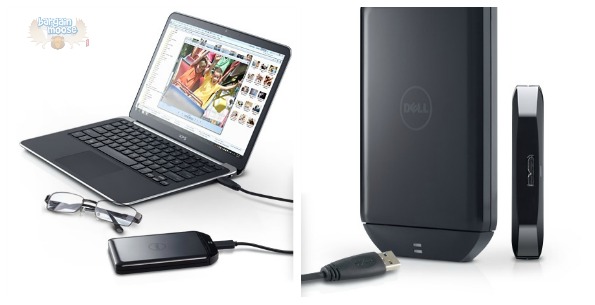 Whenever 1TB hard drives get around this price we certainly like to blog about them. Pick up the Dell 1TB External Hard Drive for only $59.99, saving you $30 off the original price of $89.99.
Keeping in mind that Dell Canada offers free shipping with no minimum, this is a good deal as what you see (+tax) is what you pay.
This is pretty close to your standard external hard drive - except it is portable. Meaning it is thinner, lighter, and can go with you when you travel instead of stay at home on a shelf collecting dust. If your computer crashes while you are traveling, your backup all the way back home is not going to do you any good is it?
The hard drive features fast USB 3.0 connectivity and is simply powered via USB: no power cable required. Just connect the hard drive to your computer and go: simple.
If you are in a rush then this hard drive isn't for you. It will get shipped, but currently Dell is estimating 3+ weeks for it to head from their warehouse to you. They probably need to still assemble it or something (or maybe they lost the box).
(Expiry: 16th May 2014)