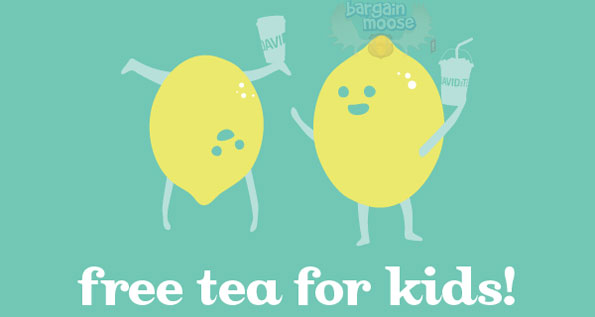 What are your plans for the weekend? If they involve leaving the house (as they should with the nice weather!), then make sure to stop by a David's Tea store to get free tea for your kids.
It's too bad that this offer doesn't extend to adult tea orders but hey, a freebie is a freebie!
On their David's Tea's Facebook, where this deal was original posted, the only specification is that the free tea is for kids aged 12 and under. This makes me wonder if I would be able to get a drink for my one year old and then secretly drink it myself... just kidding! :P
Personally, I think this is a fantastic opportunity to bond with your kids and get some sunshine. There is no mention on their Facebook as to whether this offer is only restricted to hot teas, so my assumption would be that you could ask for an iced tea for your kid(s) and maybe even grab a couple of sips for yourself when they're not looking.
Speaking of David's Tea, did you know that you can also shop online at their site? As you can see from our David's Tea coupon page for them, they offer free shipping on orders over $50, 3 free samples with every order and they have a slew of web only specials to choose from that you wouldn't be able to get in-stores. It may be the middle of summer, but you could for instance pick up tea for the tree on sale for just $3 (50% off). You can either get the santa's secret, the sleigh ride or the eggnog and all of these basically include a sample of tea within a lovely limited edition printed tin ornament.
There are also a two teas at 40% off: the bubbi's baklava, on sale for $28.50 (was $47.50) and the cocomint cream, which come down to just $22.50 (was $37.50) for 250g.
Be sure to also read Brooke's post about the different daily freebies you can get at 7-Eleven until July 17th!
(Expiry: 12th July 2015)