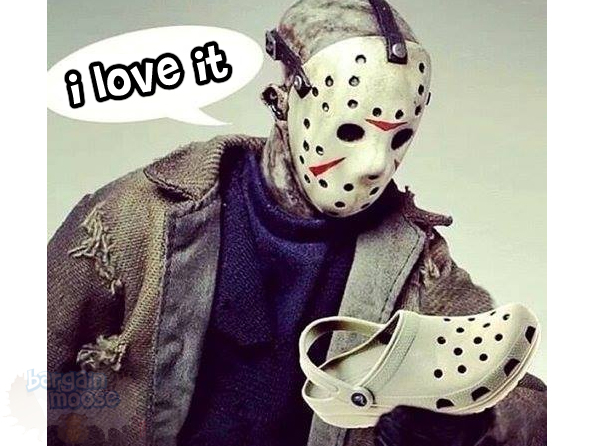 While browsing my emails this morning, I came across a promotional offer from Crocs Canada. It appears that just now, there's a deal happening where if you pop any item into your cart, it will instantly get an extra 25% discount. This applies to all items site-wide, including sale items! You can save up to 50% off select shoes in the sale section, plus the 25% coupon code applies as well. Here are some details:
The highest percentage discount on site is on these women's shoes, available in sizes 4 to 7: Women's Duet Busy Day Heathered Easy-on Shoe. These shoes were $69.99 and are now $34.99; they then drop to $26.24 with the extra 25% off in the shopping cart. Here's an example cart to show you all the discounts being applied: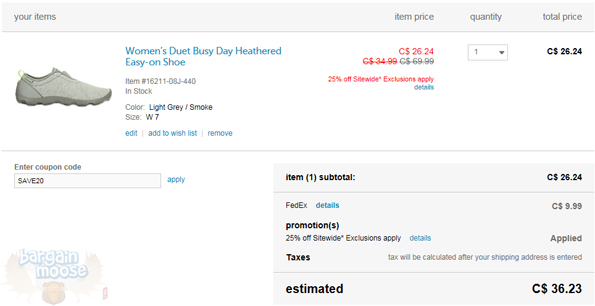 Some more shoe examples with the final prices:
Canadian Shipping
Shipping is a flat rate of $10 on most orders. However, if you push your order up to $100 or more, you will get free shipping. The final cart total needs to be over the $100 mark (after the extra 25% discount) in order to achieve free shipping.
Signup Deal & Other Coupons
There is also a deal where you sign up to the email newsletter for an instant 20% coupon. I tested this out to see if the 20% would stack on top of all the other discounts, but alas, it did not. We also have a few Crocs coupons here on our coupon section, for $15 off $75 and $20 off $100. But once you put those in to your cart, they negate the 25% discount mentioned above. The 25% discount works out to be the better offer anyway. Shame you cannot coupon stack!
Crocs Lovers?
Some people HATE Crocs and some people LOVE them. In which camp are you? I actually have a pair of furry-lined Crocs which I use when gardening, they're ideal.
(Ends 7th June 2015)