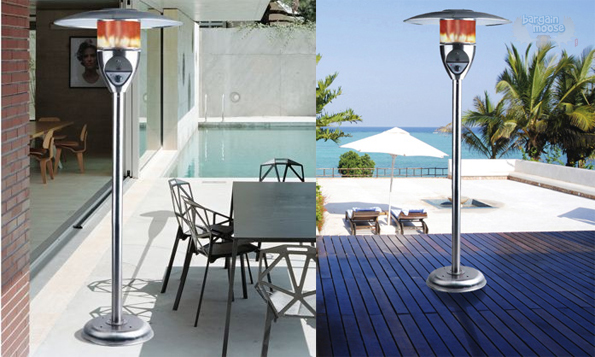 Costco has $60 off the Paramount Natural Gas Patio Heater, regularly selling it for $359.99, but when I price compared I couldn't find it cheaper than $399 anywhere else, so really it is $100 cheaper. Plus, because shipping is free, this is definitely a better deal by far at $299.99.
So far, spring nights have been very cool. Sitting outside without a fire or a heater is too cold, even for me. This patio heater would definitely do the trick and let me and my friends enjoy long nights sitting on the deck, no matter the temperature.
This is a natural gas heater, so you'll need an existing gas line (you might have one if you have a natural gas BBQ) or you'll need a technician to install one.
Once installed, you easily ignite with the push button igniter and you'll get 40,000 BTU of heat, with an adjustable heat control. Stainless steel burners and a heating grid will keep a 6.8m diameter warm and toasty. A cover, regulator and hose all come with this item.
Shipping is free!
(Expiry: 2nd June 2013)