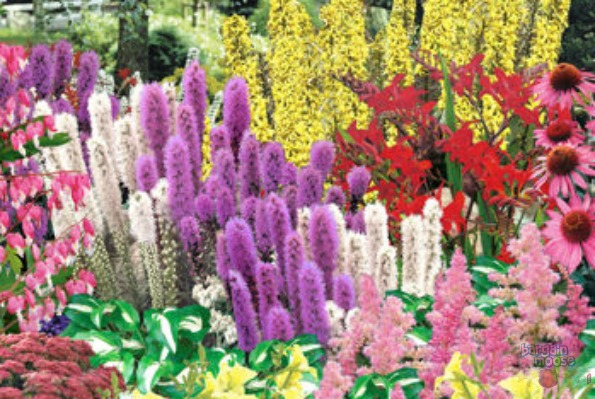 Get your garden prepped with perennials that will come back again and again, now $15 off the entire Effortless Perennial Garden collection at Costco Canada.
When I heard the word "effortless" I felt this was the sale for me. As I've mentioned, I am a garden murderer. What's great about perennials is that you plant them once, and they don't usually die. This is a great deal for only $59.99, regularly $74.99 and you get 75 plants in total with ten varieties of flowers!
Plant them in full sun or part shade in the late spring and you'll get masses of gorgeous blooms all summer for many years to come. These blooms also attract butterflies and hummingbirds to your garden. Cut the flowers for indoor bouquets when they are in abundance.
Costco ships these bare root perennials after April 11th for the highest quality, depending on suitable weather conditions. If the ground isn't quite ready for planting, store the plants in a cool dark location. Complete planting and care instructions are included, which is great because I usually forget what the garden centre guy said as soon as I get into my vehicle.
What you get:
3 Astilbe Pink (False Goat's Beard)
15 Crocosmia "Lucifer" (Montbretia)
3 Dicentra "Spectabilis" (Bleeding Heart)
3 Echinacea purpurea "Magnus" (Cone Flower)
3 Hemerocallis "Happy Returns" (Daylily)
3 Hosta "Und. Medio Variegata" (Plaintain Lily)
15 Liatris "Floristan" (White Blazing Star)
24 Liatris "Spicata" (Blazing Star)
3 Ligularia "The Rocket" (Golden Ray)
3 Sedum "Autumn Fire" (Stonecrop)
Shipping is included!
(Expiry: 7th April 2013)