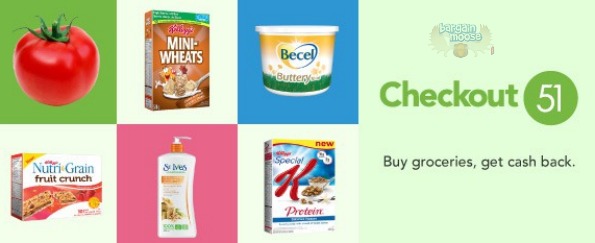 We have rounded up the best of the best cash back offers this week from three different great companies.  You will be able to save with Checkout51, Snapsaves, and Zweet on various amounts for purchases you would be making anyways.
Here are just a few of the offers this week from Zweet to check out:
Apples- $0.50 cash back

iögo Nomad- $1 cash back
Alpha Bits Cereal- $1 cash back
Robin Hood Flour- $1 cash back
In total, there are 16 different offers in total.  Make sure to keep in mind that Quebec residents will not be able to get all of the offers so read the fine print for each deal.
All of the offers for Checkout51 will be valid until May 28th.
Here are a few of the offers you will see:
Tomatoes- $0.25 cash back

Hellmann's Real Mayonnaise- $2 cash back

Advil Products- $2 cash back

You will also want to check out all the deals happening for cash back at Snapsaves. This week, they have a lot of fruit and vegetables deals for cash back which is a nice surprise.  You will notice that the offers for Snapsaves start on specific days of the week. They are all good for one week total and each day will have two new products to save on.
Here are some of the offers for Friday, Saturday and Sunday:
Friday, May 22nd
Saturday, May 23rd
Sunday, May 24th
Loacker Wafers- $0.50 cash back
The great thing about all these companies is that you can save with all of them in the same week.