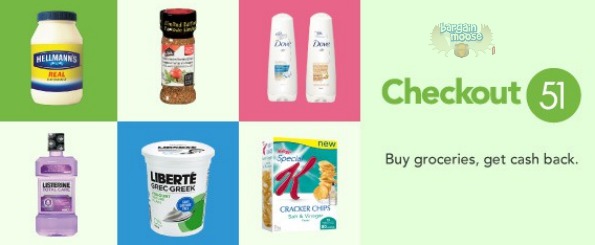 We usually do a roundup of the weekly Checkout51 and Snapsaves offers, and this week it is even better.  We are adding another great place to get cash back offers called Zweet.  Zweet works the same as the others; you shop for products and get cash back on select items for a limited amount of time.
Here are just a few of the offers this week from Zweet to check out:
Nutella- $0.50 cash back
iogo Nomad- $1 cash back
Minute Rice- $1 cash back
Schneiders Country Naturals Deli Meats- $1 cash back
Just like Snapsaves and Checkout51, you can download the Zweet app right to your phone to make life a little easier.
All of the offers for Checkout51 will be valid until May 21st.  With 32 possible offers to save on, you have the chance to get a lot of money back this week.
Here are a few of the offers you will see:
Club House One Step Seasonings- $1 cash back

Axe products- $1 cashback

Special K Salt & Vinegar Cracker Chips- $1 cash back

Magnum ice cream bars- $1 cash back

I have mentioned before that Snapsaves offers are a little bit different.  Their offers start on specific days of the week and are all good for one week total. Each day will have two new products to save on.
Here are some of the offers for Friday, Saturday and Sunday:
Friday May 16th
Clark Beans- $1 cash back
Saturday May 17th
Ethical Bean Coffee- $1 cash back
Sunday May 18th
Cheemo Perogies- $1 cash back
This is such a great way to save on your monthly grocery bills.  I love it because all the apps are free to download and you get money back for items you would buy anyway.  Happy shopping, Moosers!