Hands up who dyes their hair on a regular basis! Me me me! It can cost quite a lot! Sometimes I get it done at the hairdressers, sometimes I'm frugal and I do it myself at home. If you do this too, here's another cool combo of coupons for you!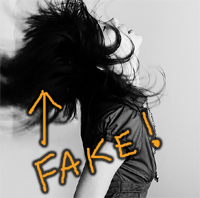 1 – Order the free coupon for $3 discount on Nice and Easy hair color here from Save.ca.
2 – Order a free $7 discount coupon from this page on Save.ca.
If you happen to live near London Drugs, remember you can stack these discountcoupons there, once you receive them. If you're not near a London Drugs, you can use the coupons at any grocery or drug store, but it's less likely that they will be stackable.
What you really really need to do is watch out for a special offer on this particular product, so you can get it for next to nothing. If you find a good deal, please be sure to let me know in the comments below!
I've never had any home hair dying disasters. A sister of mine has been every color under the sun, and I don't think her hair is in very good condition because of it. I've never used the Nice 'N Easy products either, are they any good?
Thanks julia magdalena.