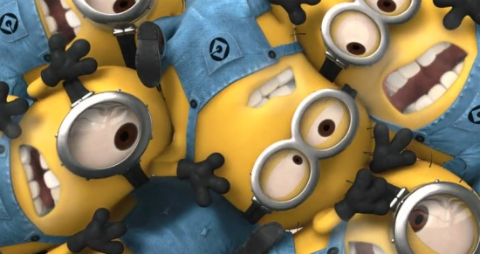 You can get a special deal on the movie Despicable Me that came out this last year. It is for the Blu Ray Combo Pack. The retail price is $46.99 and it is on sale for $20.21... an excellent price for an actual good movie (57% off)!
I saw this movie in theatres, and then watched it twice on an airplane, and still want to get the DVD. I really think it is fun and cute, a great family movie. Even if you just get it for the little yellow guys, it is worth it! On IMDB Despicable Me ranked a 7.6/10 and on Rotten Tomatoes it garnished 81% by the audience and 88% by Top Critics, very strong ratings for that website.
I also did a little price comparison other places, and at Best Buy this Blu Ray costs $32.99. So you are saving a good chunk of change. Add another thing to your cart that costs around $4.79 and you will qualify for free shipping!