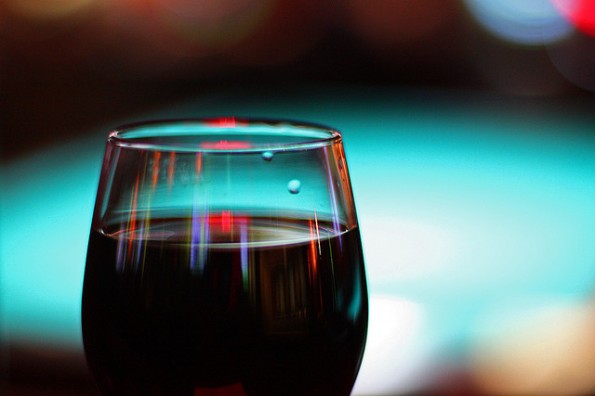 I was in Chapters Indigo last week and I honestly believe it is my favourite store. I could live there! They have every book imaginable, plus a kid's toy area and I wanted to pick up everything in their style/home decor section. They have so many great gift ideas! I love going to the store, but shopping online is so much easier and it is where the deals are! I found the Ravi white wine chiller and the Ravi red wine refresher online now only $27.65 for each, with a regular price of $39.50.
I am a wine drinker, so of course these cool gadgets interested me. As I said, they would make the perfect gifts - for the new couple, at a housewarming, as a hostess gift, or just for yourself. What's very cool about each of these items is that they get your wine to the right temperature within seconds. For white wine, you'll go from room temperature (22 degrees celsius) to cellar temperature (8 degrees celsius). For red, you'll go from 22 degrees down to 16 degrees, as you don't want red very cold.
If you had to do this in your fridge or freezer, it would take quite a bit longer and who wants to wait to drink your wine? Imagine a friend stopping by with a bottle of wine and you being able to pull out your chiller or refresher and opening it on the spot!
You need to store these in your freezer so they are ready for next time and you can use them over and over again. If you are having a party, they are good for 90 minutes once removed from the freezer.
Trying to price compare, I could not find either of these as cheap as I found them at Chapters Indigo, as they were usually at or around the regular price.
Chapters Indigo also has some hot deals on other booze-related fun gifts like these R-Evolution kits that include everything you need to make your favourite drink, but in a very cool way. You should check these out. They were $29.50 and now $20.65.
Shipping will be free for all items mentioned as the minimum is $25 to score you this perk.
(expiry: unknown)
Photo credit: Mr.TinDC