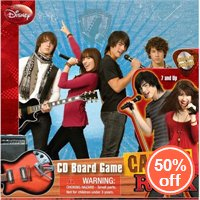 Kids can never have enough toys! Well, that was my opinion…. When I was a kid!! Chapters Indigo are having a super toy sale right now, with savings of up to 50% on many items! I reckon if you have some kiddies birthdays coming up in the summer, you could stock up on a few bits and pieces now, and make a little saving in the process.
Let's see if there are any bargains:
Save 50% on Camp Rock CD Board Game (search for 047754780130) – now $10.98 – Only $11 for this game! If the kids are fans of the movie, could be a great little pressie for them. I've pictured it to the top right.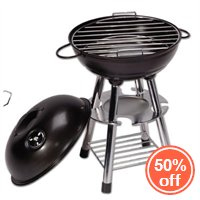 Half price Mini Barbeque Grill (search for 019649218035) – now $19.98 – I think this is just a toy, you couldn't actually have a real BBQ with it! Well, unless your son or daughter is a little pyromaniac (in which case you probably shouldn't buy this to start with)! It's pictured to the left.
This looks like a great one for the younger kids – the Octopus Activity Centre (search for 020373021891) – it's also half price, now at $15.98. These colorful toys are really quite educational for the young'uns too – the bath toy has a squirter, a scoop and a sprinkler. Anything that keeps them occupied while you're trying to shampoo their hair! (Pictured to the bottom right)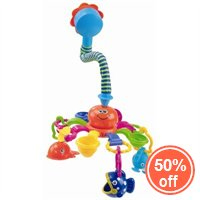 There are lots more toys on special offer at Chapters Indigo, you'll need to have a browse, as I have only mentioned a few in here.
Remember that you get free shipping on a $39 spend from Chapters Indigo online.