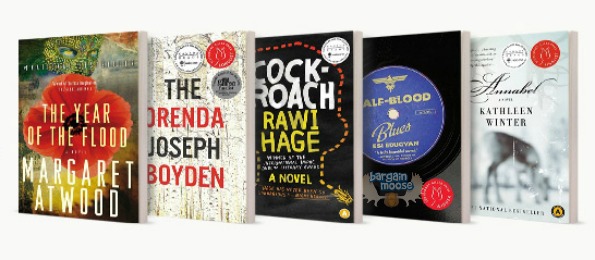 Get 50% off the Canada Reads shortlist of books at Chapters Indigo this week. I price compared the prices with Amazon, which usually has books the cheapest and Chapters Indigo wins this round with the cheapest selection in this category.
The Canada Reads list is a list of books that have been voted to be ones that could change our nation or even the world. Canadians voted on their top 40 books and panelists voted down to the top 10. It will be interesting to see which book takes the top spot. I am an avid reader and I love reading books that have been known to be life-changing, never mind country-changing.
The list includes:
The Orenda - my words can't describe accurately enough about this book so I'll quote - "The Orenda traces a story of blood and hope, suspicion and trust, hatred and love. A saga nearly four hundred years old, it is at its roots timeless and eternal." - was $22, now $10.45
The Year of the Flood - I've read a bit of this book, but you really need quiet time to understand all of the complexities of this novel. Revered Canadian author Margaret Atwood writes about a dystopian world that will frighten the pants off you. Was $22, now $10.45
Cockroach - a man who imagines himself as a cockroach, invisible to the world around him and invading the lives of the privileged around him - was $18.95, now $9
Half Blood Blues - the guilty conscience of a musician and the sacrifices made in the name of art - was $19.99, now $9.49
Annabel - a baby born as both boy and girl and raised as a boy with a secret - was $14.95, now $7.10
Shipping is free on orders over $25 so pick up a couple of titles. It's like getting a buy one, get one free offer.
(Expiry: 24th February 2014)