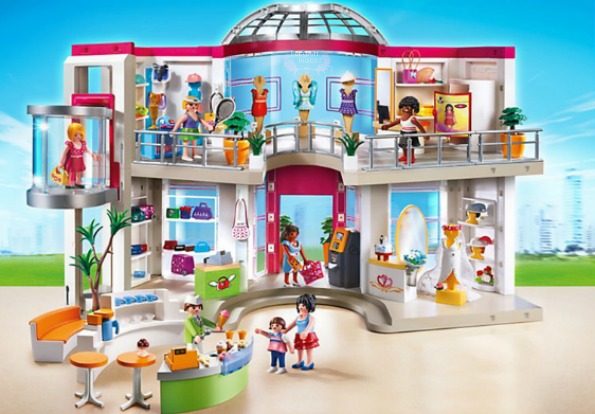 My kids are already making out their Christmas lists and what's on top of the list? Playmobil! We have a little bit of an addiction here in the Webster household, but we can't get enough of this fun and educational toy. Playmobil can get super pricey, especially when buying the larger sets so I always keep an eye out this time of year for sales and Chapters Indigo has read my mind. For a few days only, you'll get 25% off all Playmobil. I have to say this is one of the highest discounts you'll get on Playmobil, as I typically only see 20%, so if you are waiting for something better, you might not find it.
When I was in Chapters Indigo recently, my youngest son went right up to the Playmobil featured and picked up an Advent calendar and would not put it down. It was quite the scene leaving the store when I told him he couldn't get it. I know how he feels, I feel the same way about wine and chocolate. But, his birthday was last week, so Nana came to the rescue and got it for his birthday and he was very happy. While it isn't typically a birthday present, I like to get one to start in December, rather than those cheap chocolate Advent calendars that aren't really all that fun. These were $26.95, now $20.21.
Now, my middle son has not stopped talking about "the hotel", which he means this furnished hotel. He has actually been saving his allowance and birthday money to buy this set for himself, after his brother sort of took over the Playmobil school and made it into a mansion with his friends with a spy office on the top and a fire station on the side. Luckily for him, I know a very nice Grandma that is getting him this for Christmas. I just wonder if she paid $149.95, or the low price that it is right now of $112.46? I also see it is not available in stores so if your kid wants this, here's where you get it!
I love to check out the new and hot section and I see they now have a shopping mall! I don't know if my kids would be interested in that since they are typical boys who hate shopping, but if any Nana or Grandma wanted to get me it for Christmas, it might see some action ;)
Shipping is always free on orders over $25, so note this when you are getting your Playmobil stash.
(expiry: 29th October 2014)