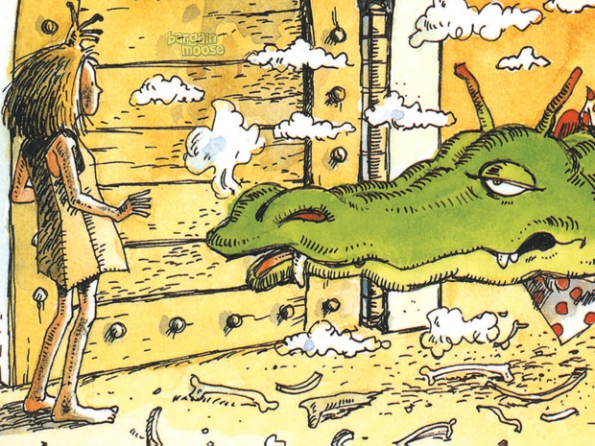 Stock your child's bookshelf with new kids' books from Robert Munch. When you purchase two Robert Munsch books at Chapters Indigo Canada, you will receive your third book for free. The discount actually shows up as 33.3% off each book so you actually combine more expensive books and cheaper books and get a better deal than just getting your cheapest book free.
If you know of Robert Munsch, it is probably because you recognize one of his most popular titles: The Paper Bag Princess. This book is legendary among children's literature and tends to be on the must buy list of every parent out there. This book turns fairy tales on their head as it is the princess who outsmarts a dragon to save a prince who has been kidnapped. The book costs $6.60 with Plum rewards.
I think most people also know the Robert Munsch book is Love You Forever. I have actually read this book and remember it being a family favourite when I did a bit of babysitting. I like how this book talks about love as unconditional - no matter how much of a terror you are ;). Love You Forever retails for $5.65 (plum price).
Mortimer also appears to be a Munsch classic that kids who have trouble going to sleep should love. This book would make a great bedtime story book for your little one. Mortimer costs $6.60.  My fellow blogger Brooke likes the Robert Munsch books. She said:
Robert Munsch has awesome books for kids. The Love You Forever is one I used to read to my son every night before bed. Robert Munsch does a great job keeping the kiddos interested and I always loved the illustrations. There are lots of things I can point out as I am reading to keep it interesting. They can be a tad bit long for younger kids. My two year old would lose interest and want to turn the page before I was done reading that specific page lol
That is about the limit of my Robert Munsch knowledge, but there are plenty of other books to check out. Because this is Bargainmoose, I thought Moose!by Robert Munsch might be a fun book. this is a picture book as opposed to a paperback and features that beloved Canadian icon: the humble moose. The book costs $7.59.
For the child who needs a little bit of encouragement to donate some toys, check out this Too Much Stuff! book. I think many adults could get something out of this book too. The book costs $7.59.
Receive free shipping on $25 or more.
(Expiry: 2nd August 2015)