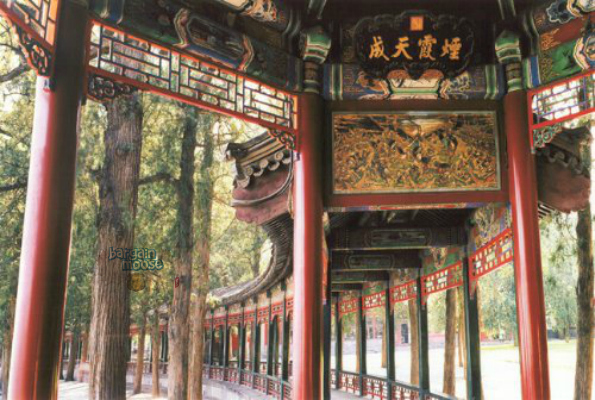 I rarely post individual book deals, but this one is just too good to be true! Originally $250, China by Guang Guo is now on sale for just $19. That is a 92% drop from its original price. Receive free shipping on orders of $25 or more.
When comparing books, it is important that you use the ISBN number to make sure you have the right cover and edition. Searching for ISBN number 9780789210173, I compared this book's price with other online retailers. Here is what other stores are selling this book for:
$91.99 @ Amazon Canada
$130.01 @ Book Depository
$90.27 USD @ Barnes & Noble
I also found the book at Abe Books. The cheapest copy still cost $54.52 USD and $15 USD shipping. Convert that over to Canadian dollars and the price is up there with Amazon's price.
This book is a marvel. The oversized volume includes 238 breath-taking colour photos that take you on a visual journey through China. Explore China and China's wonders through over 5,000 years of architecture and civilization. Incredible wonders like the Forbidden City, the Great Wall, and the terra-cotta army of the First Qin Emperor are photographed in their entire splendour. China is one of my 'bucket-list' countries that I want to travel too. However, travel can be expensive that is why I love books like these. I can travel to China in my mind without having ever stepped foot in the country. At $20, this is far more affordable than a set of plane tickets and accommodations.
The book itself is a marvel as well. I would consider this a 'collector's edition' book that is perfect for your coffee table or book shelf for oversized volumes. China offers an oversized panoramic format with twelve gatefolds and a lovely slip case. I love slip cases as they keep books in much better condition. This is helpful when you are using a gorgeous book like this as a coffee table book.
This is a stellar deal! At one-fifth the price of anywhere else, this is a book you want to pick up if you are even remotely interested in China. If you are planning on travelling there, then use this book as a guide for sights and sites you wish to see while there.
(Expiry: unknown)