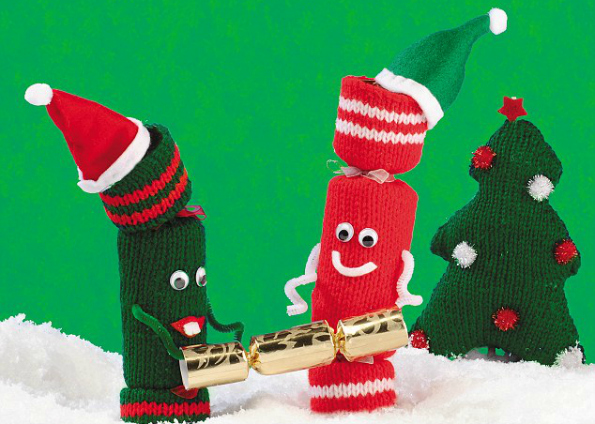 Chapters Indigo Canada is offering 50% off select holiday crackers. These are not the crackers you eat with cheese; rather they are the crackers you pop open to find a small token inside. In my family, they were traditionally for New Year's Eve. Holiday crackers start at just $6.25 but these are going quick! Today is the last day for free shipping as well - so you can get these Christmas Crackers shipped to your door for free.
Let us talk crackers! The cheapest crackers are also the lowest in stock with only a few sets left. They are the Buffalo Plaid Mini Crackers on sale from $12.50 down to $6.25. They are smaller in size than a traditional cracker and also cost less. :) Each cracker is about 6" long (mini) and it looks like you receive eight in a box.
Next, we have the full size crackers that are not much more expensive. The Metallic Striped Medium Crackers would be my choice as there appears to be 10 in a box and these boys measure about 10" long. They also are a gorgeous winter colour scheme of pure metallic colours. These are the sort of crackers you want around if you have a white Christmas tree - those really pretty ones. Originally $18.50, these crackers are on sale for $9.25.
Next, we have the Nutcracker Medium Crackers, which are super cool. Each cracker is designed to look like a Nutcracker with festive greens and reds and golds. I love the patterning on these crackers and think it is funny how they really play on words with this one - a Nutcracker cracker. Like the metallic striped crackers, the Nutcracker crackers were $18.50 and are now $9.25.
I do find it weird that the image for the Nutcracker crackers only has nine crackers in it while the metallic striped crackers have 10. I wonder if the images are accurate or if they are just representative. The fine print does not actually say how many crackers you will receive in each box - so I am just going by the photos.
These crackers have been a hot ticket item as while I was writing this, another set sold out. Get yours before these three sell out and enjoy free shipping to your home.
(Expiry: Unknown)