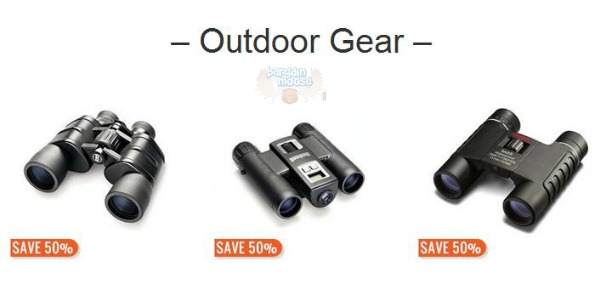 I am always surprised at the huge variety of items that Chapters Canada has to offer and I was equally surprised to find out that they sold outdoor gear as well.  For a limited time only, they have their binoculars and telescopes on sale at 50% off the regular prices.
There are three different binoculars and two different telescopes to choose from:
All of these are great for either kids or adults.  We have both a telescope and binoculars at home and the kids love to looks at the stars on a clear night. Not only are they fun to use, but they are educational for kids.  The binoculars are also great for sporting events and concerts.
As an added bonus, use theChapters Canada coupon codeMARCH2013 to save an additional $5 on a $30 spend. Chapters Canada offers free shipping for all orders $25 or more, which is also a great deal.
(Expiry: Unknown)