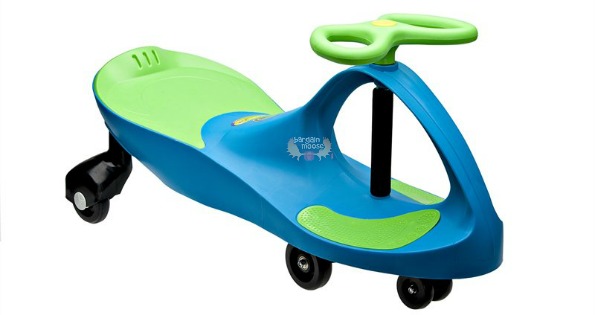 Get 20% off Plasma cars at Chapters and make your kid one of the happiest on the block. They are now $51.96, was $64.95.
My kids have a plasma car, which I bought for my middle child when he was 2. He loved it and rode it everywhere. My youngest took it over and also loves to ride it everywhere. I do love that they love it, I just don't like it that they are quicker than me when they are only two years old. This means I need to run, and run I've had to do many times. Obviously, teach them not to take off down the street and around the corner on these things, but that will take some time. We actually got our Plasma car at Chapters and it is four years old now and taken a beating and kept on ticking. The playgroup that I go to is in a large gym and they have about five Plasma cars plus a number of other ride on toys and sports equipment. The kids stand on the sidelines not bothering with anything else, waiting for someone to get off their Plasma car so they can pounce! It is all they want to play with. I would have to say if your kid has a Plasma car under the tree at Christmas, Santa is going to be one loved man.
There are four colours to choose from, and Chapters says they are exclusive colours to them:
Shipping is not free on this item since it is large but it calculated to only $13 for me, which I think is not too bad.
(Expiry: Unknown)