Are you doing any travelling? These Carrying Case toy sets by Janod may be your saving grace when it comes to keeping your kiddo occupied on the go. There are two sets available: The Story 1 Carrying Case, and the Princess Palace Carrying Case. The Story 1 Race Car Carrying Case is 49% off, and you'll pay just $30 while the Princess Palace Carrying Case is even further reduced at 66% off, and a price tag of $20.
Get one or both of these sets - for your own kids, or as future birthday gifts. They are great for at home, on the go - and even something to bring to the in-laws' house!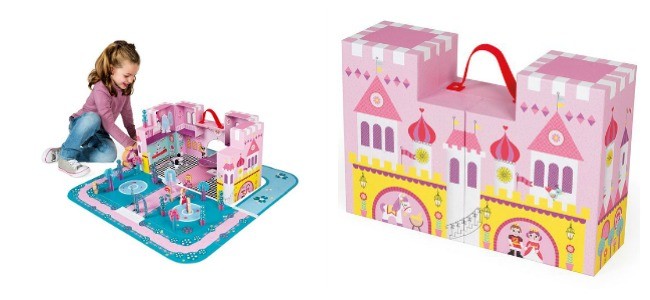 The Princess Palace Carrying Case is on sale from $59.95 down to $20 - so it is definitely the better bargain out of the two options. It comes with all sorts of wooden accessories like the princesses, prince, horse, carriage and more. This 16 piece puzzle create a beautiful little promenade around the castle too. Cute, right?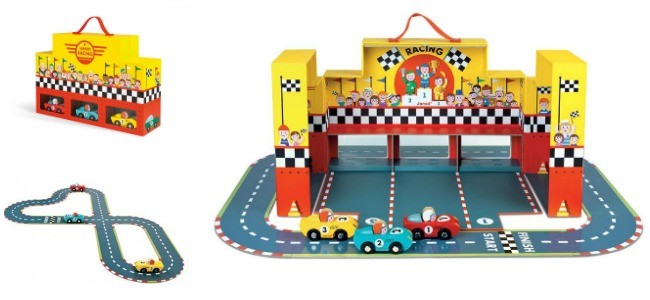 The Story 1 Carrying Case will create a race track using the 21 piece puzzle. Then, your kiddo can race the 3 wooden racing cars around the track. There are even 20 flags included and you can configure the track into 8 different set ups.
These sets qualify for free shipping on orders over $25 from Chapters.Indigo.ca!