Canadian Tire Gold Roadside Assistance + Free Oil Change, $49.95 after 50% Off, @ Canadian Tire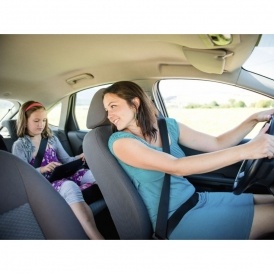 We recently switched over from CAA Roadside Assistance to Canadian Tire Roadside Assistance. I'm not saying either roadside assistance program is better than the other, but for our needs, it is reassuring to have a specific vehicle insured, no matter who is driving it in our family. This is very handy for families who have teens who are driving. (For peace of mind.)

A 'CAA' membership provides coverage to the person who purchases it, (and whatever vehicle they are driving), whereas the Canadian Tire plan covers the specific vehicle no matter who is driving it. (Obviously, whoever drives your vehicle needs to be a licensed driver.)
In our case, we have not really had any reason in many years to be driving anyone else's vehicle and the savings are substantial when you can purchase the Canadian Tire Gold Roadside Assistance membership at 50% off of the regular price, for a total of only $49.95 for one year.
Add to this, the fact that you get one free oil change coupon, as well as a coupon for one oil change at only $19.99, and this is one smoking deal!
At Canadian Tire, they really do sell 'a lot more than just tires!' (Anyone remember those old commercials?)
You may purchase the Canadian Tire Gold Roadside Assistance membership in-store, or call 1-888-727-7478, and you must quote promo code D124-16. This offer is only available from June 9th - June 12th!
Edited: Thank you to one of our Bargainmoose readers for alerting us to this: you may also purchase your membership online, for greater ease. (You may order online in all areas of Canada except for Alberta and Quebec, since there is no link offered for these two provinces to purchase online.)
If you happen to be paying for your Canadian Tire Gold Roadside Assistance in- store, you need to note that on June 9 only you will receive 30 x CT money! (This is equal to 12% cash back in CT money, when paying in-store for if you use a CT Options Mastercard.)
Shipping - Once you order your package, coverage begins in around 48 hours I believe, from the time you sign up over the phone. They then mail you a membership card along with your oil change coupons, but even if you don't get the card in time if something happened and you needed to contact them, they only need to ask you a few questions to identify you, and pull up your account.
(Deal expiry: June 12, 2016)