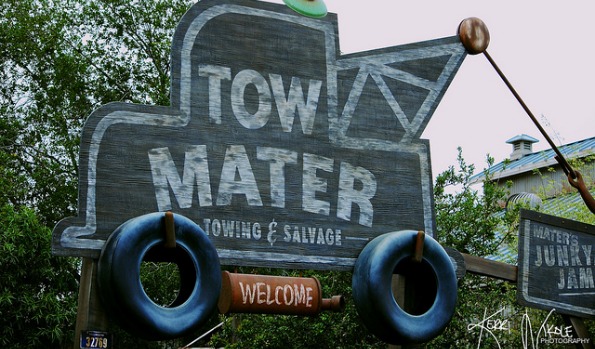 If you get into trouble in your travels this weekend and need a tow, Canadian Tire is offering completely free tows to the nearest Canadian Tire Service Centre. On the other hand, if you get into trouble and get put into jail, sorry, you are on your own. Call your mother.
Canada Day weekend is truly the official start to the summer. Victoria Day weekend is just too iffy with temperatures, too itchy with bugs and doesn't celebrate our country like Canada Day. Everyone wants to get somewhere on this long weekend, and a lot of them will be driving there. Accidents happen, people run out of gas, cars break down from sitting in that traffic going north. I remember one long weekend where my friend and I broke down on the side of the 401 and the craziness that ensued after. Since we were stuck anyway, we used that opportunity as another day off work and kept the party going, until I ended up in the hospital, but that's a story for another time. You can keep the party going too, with all the money you'll save on the tow. The repair charges you can think about later.
The free tow is valid starting right now until Tuesday at 6 am. A licensed driver must be present at the time of the tow. The following vehicles are not eligible for a tow:
motorcycles, motor scooters, any vehicles in excess of 3600 kg (8000 lbs), all terrain vehicles, snowmobiles, dune buggies, taxi cabs, tow trucks, snow plows, tractors, trailers of any description, limousines, boats, dual-wheeled vehicles, vehicles used for competition
Just call 1-888-727-7478 if you need to. Here's hoping you don't!
(Image thanks to: Kerrinikolephotography)
(Expiry: 2nd July 2013)