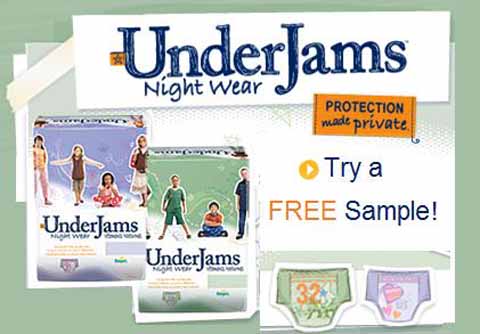 Happy Thanksgiving! For something a little special and to celebrate the spirit of such a holiday I will be listing in each of my 5 posties something I am thankful for. Feel free to drop us a comment and say what you are thankful for!
On to this post! Pampers UnderJams are back sending out freebies! I certainly urge anyone who wants this freebie to get it fast because last time it was up, they ran out quickly!
You choose gender, and then size. I tested it on the S-M for Boys (as our friends have a little boy I figured we could give the sample to) and it worked!
Thanks for signing up. Your free sample of UnderJams is on its way. Please allow 10 – 12 weeks for delivery.
UnderJams are to assist in Potty training your child. Anyone who has used these, maybe drop us a like and tell us what you think!
#1 Thanksgiving thanks: I am thankful for my newly acquired husband this year. He is a wonderful man and I am so lucky to have someone who loves me and tolerates and enjoys my eccentricities. :-)