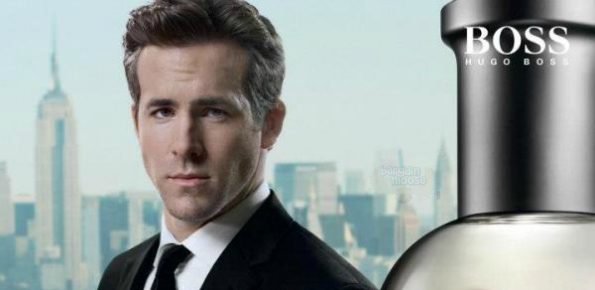 Request a free sample of the new Boss Bottled Eau De Toilette from Hugo Boss. Simply input a few details and they will mail it to you.
The cologne features top notes of apple and citrus fruits followed by heart notes of geranium, as well as cinnamon and cloves. The perfume is finished off with base notes of sandalwood, vetiver, cedarwood, and vanilla.
Boss Bottled sounds like the perfect cologne for the fall. The combination of fruit that ripens in the fall, like apples, and warm spices like cinnamon and cloves reminds me of apple pies and crumbles on cold fall evenings. Sandalwood, as well as cedarwood, adds a nice musky - manly - touch to the combination. I think vanilla makes everything better... especially apple pie. The combination of scents really makes me want to smell this cologne as I am expecting a warm spicy scent that will make me want to curl up in his arms.
As I have mentioned before, free perfume samples are a fantastic way to try out a new scent without investing a good deal of money in a full bottle. Perfume lasts a long time, so if you find after it mingles with your skin that you do not like it so much, then you are stuck with a wasted bottle. In addition, it is so hard to figure out which scent is which in those perfume stores and at the perfume counters in department stores. In the comfort of your own home, there are less competing scents.
You must be 18 years or order to request your free sample. As per usual, samples are limited and they can take up to eight weeks to arrive depending on how many requests they get. Often I forget I have requested a sample by time it arrives in the mail. Then I get a surprise!
Moosers, do you order perfume samples?
(Expiry: unknown)