I thought I'd blog about this deal from Blurb BookMaking site, as it's quite a handy promo code and could come in very useful. Here's the synopsis:
Where: Online @

Blurb.com

What: Free photobook (€25.95 value)
Promotional Code: photokinakoln08
Note: Change currency to euros to make the code work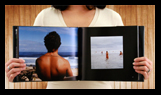 To make use of this offer, you need to download their bookmaking software - BookSmart. This is quite handy, and it means you can make the photography book to your exact specifications – whether you want photos in a small part of the page, or full page spreads. I've looked at some of the user created books on there, and some of them look fantastic.
I'd recommend spending quite a bit of time preparing and putting your photo book together. If you can, even get a fresh pair of eyes to look it over for you before you order it, as a friend might be able to spot errors which you might not notice.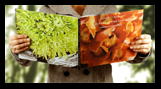 Once you have made your book and are happy with the results, just click the "order" button at the bottom right in their program to buy your photo books. This will take you to the online store to make your purchase. Just use the coupon code above to get €25.95 discount – if your chosen book is less than this, it will be completely free.
For me, economy shipping to Canada was about €7, which is about CA$12. But this is all you have to pay as you can get the book completely free!
I think this is a great idea for a Christmas present for a friend or family member. Just take your digital photo collection and make a gorgeous compilation… you could even put some nice poetry or fave song lyrics in it! On each page, You can add one line of text, or a whole chunk of writing!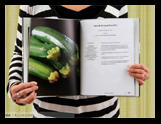 If you're really really dedicated, how about ordering ahead for Valentine's Day?!! I think these are also a great idea for wedding photo albums. I've made a photo album or two over my dating years… they're always a great present for a partner! It shows you've really put some thought and care into a gift, and really means a lot, in my opinion.
I've just stumbled onto this blog post over at Magma.ca. They have given me a great idea!! I really love cooking, so I plan on taking photos of all the great meals I prepare. I'll write the recipes into the book, and get it printed from Blurb! It might take me a while to cook enough and prepare enough content for the book, but it will be filled with all my favorite dishes!