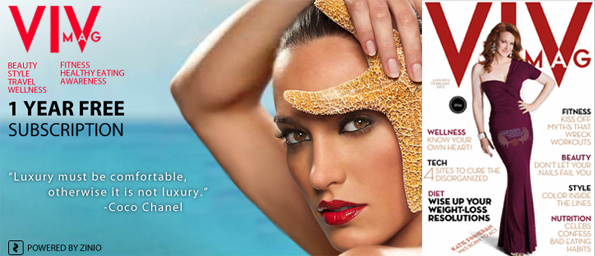 Just found out about this freebie, and I think it's worth a mention. Zinio Digital Magazines are giving out a free yearly subscription to Viv Mag, a women's magazine. You can read it on iPad, iPhone, PC or Mac.
The Viv Mag subscription is worth $9.99, so a decent digital freebie!
I've just applied for the freebie too, so I don't know what the magazine is like yet. It's a good one to store on my iPad, then I can read it when I am at a loose end.
UPDATE: Got my coupon code. When you receive yours, sign into Zinio and paste it in the gift card field here. Uncheck the box for continuous subscriptions, you don't need to enter any payment details, and click submit!
(Expiry unknown)