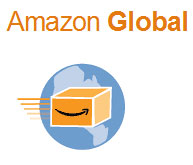 Great news for Canadian shoppers - Amazon.com now ship loads of items to Canada!! Previously I think they only delivered DVDs, books and CDs, but they have expanded the range to electronics, computers, personal care, video games, tools, and loads of others! This is through "Amazon Global." I think the electronics in particular might be good to keep an eye on.
As the Canadian dollar is pretty strong right now, it makes it even more desirable to buy from the states.
The only real drawback are the shipping fees. As with any international imports, we have to pay a bit more on shipping, but you can read the full details of that here. If there's something you're interested in, you can add it to your cart, check out the shipping and customs charges, and see the order total before you decide to buy.
So if you're looking for something in particular, I'd keep Amazon.com in mind. Check the total prices there and see if it's worth buying from them.