I usually don't post contests on the Bargainmoose blog. There are so many contests open to Canadians, I wouldn't know where to start, or even stop! Plus, there are websites dedicated to contests, so I wouldn't be able to do better than they can.
But here's a good tip for you if you are a habitual contest entrant. You'd be surprised at how many contests are tweeted on twitter. If you search twitter for certain keywords, you can come up with a quick and handy list of contests to enter! You can of course use google to search for contests, but using twitter to do this shows you timely results – you know all the contests that have been recently tweeted about MUST be active.
Now, as a lot of small companies and sites use twitter, you'll see the tweets from the smaller sites too. And because they are smaller, they will have less of a readerbase, and therefore less competition. This increases your chance of winning! Alright, the prizes wouldn't be as mega as those on the major multi-national websites, but you have a much better chance of winning some sort of prize.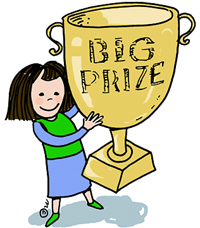 Search examples:
Search for contests: If you search twitter for the word contest on its own, you'll see heaps of competitions. But they are spread over the whole world so you might not be able to enter. It might be worth trying to narrow down your search, to make the results more applicable to you.
Search for Canadian contests: If you search for Canadian contestor Canadian contests you'll see a lot of results. You can see that there is a difference in the results whether you use the singular or plural words. You'll notice some results are just people tweeting and talking about contests, but quite a lot are links to actual current contests. You can just click on the links through to their sites, and enter the contests at your leisure.
Search for Canada contests: You can do a search for the terms Canada contest or Canada contests. Again, you'll note that each search has different results, and might be worth checking out.
Search for giveaways: I've noticed that "giveaway" is quite a common term in the blogging world, as opposed to "contest". Again, as mentioned above, it would be good to combine this term with Canada or Canadian.
Searching tip: if you want to find a specific phrase on twitter, put the phrase in inverted commas. You can see the different between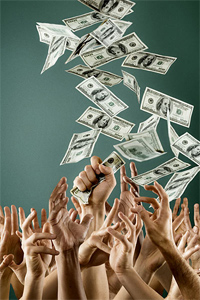 Using hashtags: While I don't think this tip can be tailored to Canadian contests, it might be worth a bit of research. You can search for the hastags which are commonly used on Twitter, such as #prize, #contest, #competition.
Don't forget to follow Bargainmoose on twitter!
Can you think of any other search terms or keywords that might be useful in the hunt for contests in Canada?