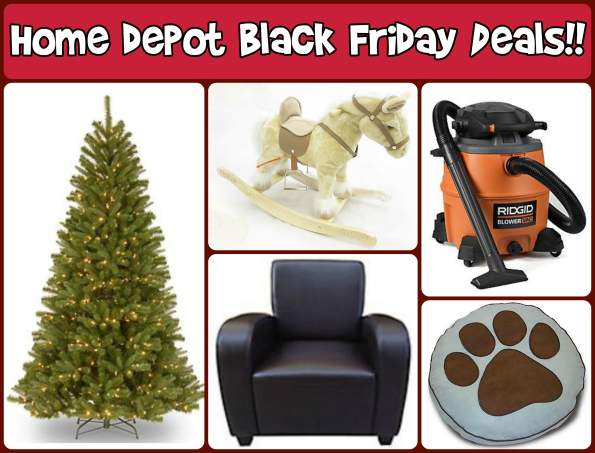 *Bump! These Black Friday deals are now LIVE!!*
I received the Home Depot Black Friday flyer in the mail early, and some of the deals look great! The Home Depot Black Friday Canada 2015 sale is now live, so if you wanted to shop at Home Depot for Black Friday you can do so now. It really is going to be hard to choose where to shop this year. Mostly the deals are all available online so that we can shop at all of our favourite retailers this Friday - without getting out of our chair.The Home Depot Black Friday deals start on today (Thursday, November 26th, 2015). Plus they seem to be offering free shipping on all of the Black Friday Event items.
Home Depot has quite a few different products as well. Whether you are shopping for tools, toys, decorations or furniture - you are bound to find something that suits your needs at Home Depot Canada. This is especially the case with their Black Friday sales and deals. I received their Black Friday 2015 flyer in the mail today and I was excited to share their offers that they have waiting for us this weekend. What are you going to be shopping for?
Christmas:
Household:
Toys:
Tools:
Other:
There are also all kinds of appliances, furniture and tools going on sale for Black Friday 2015 at Home Depot Canada.There are way too many items to list in their flyer, but you won't be disappointed by their discounts that is for sure. Plus most of the items on sale for Black Friday even receive free shipping. You can see if the item has free shipping or not before you even add it to your shopping cart, so that saves some frustration at least.
Moosers, do you shop for appliances or Christmas gifts during Black Friday?