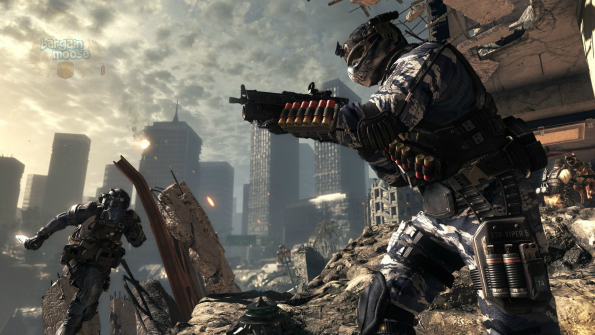 Call of Duty: Ghosts for the PS3 is on sale for a steal! Originally $29.99, the game is now being sold for $4.99! Amazon Canada offers free shipping on orders of $25 or more.
Now, I price compared this game and the deal at Amazon Canada is out of this world! Here is what other retailers are currently selling the game for:
$29.99 @ Best Buy Canada
$29.99 @ Future Shop Canada
$29.99 @ Toys R Us Canada
$49.99 @ Chapters Indigo Canada
The price comparisons are hardly comparisons - the game is just an incredible deal at Amazon right now. I found some used titles for sale through other retailers, and they all retailed for $19.99 to $24.99 as well. I could not find a copy of this game - anywhere - for cheaper.
Now, I know nothing about this game but the fans on Amazon Canada are all over it. One reviewer said:
Its an pretty good game. The best part of the game would definitely have to be the campaign. The multiplayer is not as good as some previous call of duty titles, but its okay.
Overall, the game rates 4.4/5 stars with 36 reviews. I also checked the rating on Amazon.com as they usually have more reviewers. With 1,575 reviews, the game ranks a solid 3.9/5 stars. That is a bit lower than it is on Amazon Canada, but still very solid. Need I remind you that this is a $5 game? I thought not.
Here is a synopsis of the game:
This new chapter in the Call of Duty franchise features a new dynamic where players are on the side of a crippled nation fighting not for freedom, or liberty, but simply to survive.

This is totally not my type of game, but is certainly worth the money Amazon is asking. Even if you are on the fence about this game, I am pretty sure you could trade it in for more money than you are actually paying. EB games generally has a very good trade-in policy and PS3 games are still in demand.
Receive free shipping on orders of $25 or more. Under that, expect to pay around $5 for shipping.
(Expiry: Unknown)